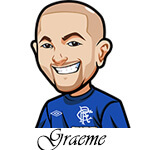 June 19th 2014 sees the second games in Group C take place. Early in the day we will see Colombia vs Ivory Coast, and then a bit later in the day it will be Japan vs Greece. Then 5 days later, June 24th 2014, will be the final Group C games.
In this article, we'll be going over the Colombia vs Ivory Coast betting tips.
Colombia defeated Greece 3-0 in the opener. This was a solid result as Greece are a solid team, and the Greeks didn't look half bad here either. Colombias decision to go with the 4-2-3-1 was the big move that worked well, allowing them a lot of creativity on the flanks as well as in the center. The key to that game was obviously Rodriguez, who would attack as well as defend and just put in a fantastic performance.
Ivory Coast came from behind to defeat Japan 2-1, with a lot of the focus being their wing backs in Boka and Aurier. The two pushed up with will and caused Japan a lot of problems.
It makes this game between Colombia and Ivory Coast very interesting. Will Ivory Coast continue to push the wing backs up? Or will they have them sit back to deal with Colombias wingers? And assuming that – do Ivory Coast have what it takes to build the ball through the centre?
Colombia vs Ivory Coast Betting Odds:
Colombia To Win: 23/20
Draw: 5/2
Ivory Coast To Win: 27/10
Over 2.5 Goals: 1/1
Under 2.5 Goals: 4/5
The best odds for Colombia vs Ivory Coast.
Colombia vs Ivory Coast Betting Tips:
We're confident that Colombia will win this one, and like the odds of 23/20.
We didn't see anything from Ivory Coast to suggest they can build through the centre – and Colombia looked very settled in that area. Rodriguez can come back at will and work in the deep lying playmaker role, throwing up killer balls if necessary.
However if Ivory Coast push up their wing backs, then they are going to be exposed by the Colombian wingers Cuadrado and Ibarbo. That's assuming that Colombia do play that formation – Greece never had much on the wings to begin with, so they could go with a 4-2-2-2.
Either way, we do like Colombia to do the business. They have the quality and are very tactically astute. Ivory Coast had a lot of chances against Japan, but that was because after the goal the Japanese sat back and practically invited them to attack. Ivory Coast didn't even have much life to them until Drogba came on, and that was one of those weird things where just his presence seemed to bring the team to life. Not sure if lightning can strike twice.
We're going to stay away with the Over 2.5 goals, although we do like it usually. The issue is Ivory Coast wouldn't hate a 1-0 loss, knowing they could go and possibly draw with Greece – or attack them. But either way – I don't see them as a team who are 1-0 down who try to stop any more coming in and yet also can score.
Colombia vs Ivory Coast Betting Props:
The corners market isn't up yet for this one and we'll try and update this when it does go up. However we like Over 10 corners – assuming that is the maximum line available, as we see both games being played on the flanks and think there should be 12-13 corners.