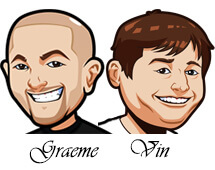 Welcome to our betting tips archive.
This is a complete listing of every betting tip post we have ever written for this site (or from betting tips we posted on other websites that have been merged with here over the years).
This goes back as far as 2009 and as you can tell is rather disorganized.
At some point, we will probably look to organize this just to make it a bit more tidy but our time is generally better spent on actual new tips. Either way here is a complete archive:
Daily Tips Archive: