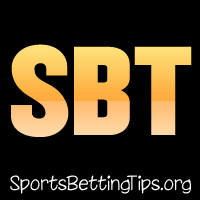 Follow @SBTSportBetting
We had one tip that took place yesterday, which was in the NFL game. We went with Over 48 points in the Vikings vs Packers game and that came through although it was a tight one. We did warn that it would be tight if Bridgewater wasn't playing – so if you didn't get on the over due that we wouldn't blame you.
We're kicking ourselves though. We bet the Packers at -8.5 as soon as Bridgewater was announced out. Unfortunately it's one of those bets where we didn't bet enough. If you bet on a 1-5 unit scale for example – we bet 1 unit when we should have bet 5 units. At 28-0 we were just sitting around raging that we didn't bet more.
Oh well – it happens. Funny that – sometimes you get angrier at opportunities like that where you didn't take full advantage.
Yesterday we also had golf tips for both the Alfred Dunhill Links Championship and the Reignwood LPGA Classic. The Links is always a mess until the last day so it's really hard to know how we're doing there. It'll be interesting. We have a leader in the Reignwood LPGA Classic though. Stacy Lewis is -12 and next is Brittany Lang so that's pretty awesome. Thats after 2 rounds, with 2 rounds to go.
Alright, it's Friday October 3rd 2014 and let's get to it with the sports betting tips for today:
F1: Japanese Grand Prix Betting Tips
There's actually a possibility the Japanese Grand Prix won't even take place. There's a typhoon possibility over there at the moment. Crazy stuff. Russia is next week too – so that means they wouldn't be able to just push it back. So will be interesting if it happens, and if it is scrapped altogether. Then no doubt Rosberg or Hamilton will complain that race was a lock!
Either way we've got three betting tips for the Japanese Grand Prix. We're going with the winner of Lewis Hamilton. Head to head with Rosberg, he's got the edge and now he is leading the F1 leaderboard he will want to put some distance between them with the F1 season growing to a close. 8/11 for him.
We also like Raikkonen for a podium finish based purely on value. 12/1 is Raikkonen, while Alonso is 9/4 yet they have the same freaking machinery – what the hell is going on there with those odds? Either way it's just dripping with value and that's what we will be going with.
Finally, Hulkenburg for a Top 6 finish. There's going to be tricky conditions here and you know Nico is the man to steer his way through it and into the points.
Finally go with Under 17.5 on Classified finishers. 8/11 odds, surely a guaranteed bet with all the rain expected.
Bet: Whew okay – go to https://www.Bovada.lv and place bets on Hamilton for the win, Raikkonen for the podium Hulkenburg for the Top 6 and finally Unders on Classified Finishers.
UFC Fight Night 54 Betting Tips: Cruickshank vs Njokuani
There's not a lot of value on the prelims for UFC Fight Night 54. The only real value we found was Daron Cruickshank vs Anthony Njokuani, and we're going with Njokuani for the win at a price of +140.
Cruickshank likes to keep it standing, but that's where Njokuani can really punish you. If you want to beat Njokuani you need to basically wrestle him and dominate him because he is a skilled kickboxer. Cruickshank was an NCAA Division III wrestler, but he is someone that can't resist keeping it on the feet and we think that will be his undoing.
UFC Fight Night 53 Betting Tips: Umalatov vs Pendred
To us, this is a 50-50 fight and with +120 on Umalatov then that's what we are going with.
Umalatov is a strong wrestler and we just don't think Pendred has the defensive abilities. He was also dominated by Mike King although he did come back to win. The issue is he is comfortable on teh ground, but that's where Umalatov can beat you.
We like Umalatov to dominate this one, and probably win with a submission.
It's possible all this writing could be for nothing. There is a strong possibility, according to the media anway, that with Typoon Phanfone due to hit this weekend, the Japanese Grand Prix would be completely canceled and they'll just go ahead with the Russian Grand Prix next week.
Something similar occured literally 10 years ago with a typhoon – although then all that happened was Saturday qualifying was disrupted, and moved to Sunday. With the typhoon potentially going to hit on race day then the race would be canceled altogether.
We'll see. Either way, we'll be going ahead with the F1 Betting Tips for the Japanese Grand Prix and hope it takes off. The Japanese Grand Prix of course takes place at the Suzuka Circuit, and has since 2009. It has a rich history and if you're one of the new generation of F1 fans, be sure to look and see if you can find the 1988 Grand Prix here. That one was the race that decided the champion between Senna and Prost, and it was just an awesome race. I still remember the 8 year old me going absolutely crazy over it.
The next year was also a crazy one but I always remember 88 as my fondest race here at Suzuka.
Vettel has dominated this race in the past, with 4 wins out of 5 with Button being the only one to disrupt that. Vettel actually had pole in that race too.
Japanese Grand Prix Winner: Lewis Hamilton
When it comes to a head to head battle with his team-mate Nico Rosberg, Hamilton usually has the edge. Also any thought process about the rest of the pack catching up to Mercedes was sadly put to rest in Singapore with Hamiltion pulling out the massive gap, before needing to pit late after the safety car.
Go with Hamilton at 8/11.
Japanese Grand Prix Podium Finish: Kimi Raikkonen
This is a pure value bet. Raikkonen is 12/1, yet Alonso is 9/4 with identical machinery. Really? Kimi Raikkonen is an exceptional price at that, and Ferrari is right up there with Williams and Red Bull. Over the last race or two, we've really seem Kimi starting to get on top of the car.
Japanese Grand Prix Top 6 Finish: Nico Hulkenburg
Only two races outside the points, in tricky conditions – which are practically guaranteed here – Hulkenburg is the best value at 7/2.
Note that as with all rain races, take a yes for the safety car and always the unders on classified finishers which is 6/5 odds for under 17.
Finally if the F1 is canceled that doesn't mean all the sports in the world are canceled – check out Sports Betting Tips – a website we help contribute to – for more than just F1 Betting Tips.
Follow @SBTSportBetting