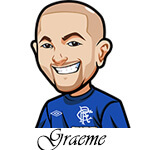 Time to wrap up the Super Bowl LIV coverage with some look at player props and game props.
In case you missed it, I already wrote up my Super Bowl LIV Betting Tips. In short – I took the Chiefs.
Funny as in my local community I am the only one taking the Chiefs. Out at the bar yesterday I surveyed about 20 different people and all were on the 9ers. I swear no-one has seen Mahomes play football before.
I also covered Entertainment / Game Props for Super Bowl LIV yesterday as well. The anthem. Gatorade. All that good stuff.
Here's where to bet the team & player props I mention:
America: Both Bovada and BetOnline.
Canada: Both Bodog and BetOnline.
Everyone Else: BetOnline. I choose them because they are primarily an American sportsbook and therefore have a very strong focus on the Super Bowl as they do all American sports. (They're awesome for betting WWE too!)
Let's get to it:
Both Teams to Score in the First Quarter.
This isn't as easy as a bet as you'd think. I mean you think well all they need is a field goal. However Super Bowls tend to start slow. Historically only 35% of the time has this one came in on the Super Bowl. However Chiefs games are 66% for this and 9ers games are 77% for this this season. I think we'll see a couple of quick scores.
Mahomes Under 28.5 Rushing Yards.
He hasn't had many games over 28.5. He doesn't seem to like to rush it too much in my opinion. He may move a bit but he's always looking for the pass. I think he's going to be very mobile – going to have to be – but will be focused more on rushing out to the sidelines to get a pass in as he does. He DID put up 53 yards in both the Texans and Titans games but I think they were different atmospheres to this one.
No lead greater than 14.5 points.
There's a reason this game has a line set so tight. I can't see it going over 3 touchdowns in either direction. For example even if the Chiefs get a good lead, the 9ers defense can step up big to hold them down.
Both teams to convert 4th downs.
These are individual bets you can make. We've seen so many more teams go for it on 4th & 3 or whatever this season. The 9ers have the running game to do it, the Chiefs has Mahomes. So bet on the 9ers to convert on a 4th down and also the Chiefs to convert on a 4th down.
Sanders Over 3.5 Receptions.
I just think the 49ers have to throw the ball a fair bit and Sanders will be their go to guy a decent amount of the time. As the Chiefs will focus more on Kittle and Deebo. Yeah he hasn't seen as much action this season and has only went over a handful of times but I think he will be a clutch one here. When they are losing Jimmy throws more and I expect them to be losing.
Bet these at:
America: Both Bovada and BetOnline.
Canada: Both Bodog and BetOnline.
Everyone Else: BetOnline. I choose them because they are primarily an American sportsbook and therefore have a very strong focus on the Super Bowl as they do all American sports. (They're awesome for betting WWE too!)