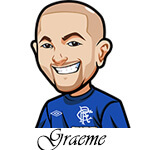 Follow @SBTSportBetting
This week in golf it's the Players Championship. I'll be covering that in todays betting tips, as well as predictions on who will win the key Game 7s in the NHL Western Conference.
The Eastern Conference Finals are set after the Pittsburgh Penguins beat the Washington Capitals. Was disappointing seeing the Capitals go down the way they did – but there was just too many issues with that team during the last third of the regular season.
I was hoping they might dominate the Flyers and regain some of that invincibility but nope – didn't happen.
Of course that means I'm 2-0 in my Series predictions so far. Good stuff.
Let's get to this weeks golf betting action:
Notable Upcoming Bets:
The Players Championship:
I'll be quite honest – when doing my betting predictions for the Players Championship this week there were no home runs for me. None of the golfers really jumped out at me as a prediction. So a lot of my betting predictions this week are more for entertainment purposes. A bunch of golfers who I think have a chance of winning or at least placing in the top 6, and something to keep me occupied over the coming days.
First I am taking a half unit and splitting it on these two to win or place with an E/W bet:
Rickie Fowler: Last years victor. Hard to really see him repeat to be honest. But I loved his approach last year and if he gets a few lucky bounces he can be a contender. His Round 4 play that won him it last year is something if he adopts for the entire tournament this year could see him win back to back.
Sergio Garcia: It's a course where course form is seriously not a thing – except for a few select golfers. One of those is Sergio Garcia and we'll be backing him here.
We're also doing quarter unit bets on the following and all are to win and E/W except for Spieth:
Jordan Spieth: Day might be playing better golf than him this year but he's still top quality and is a good price.
Justin Rose: Coming into this on a nice run of form.
Hideki Matsuyama: Played well here before, also coming in with some good form.
Henrik Stenson: Amazing price on him at https://www.Bovada.lv and I can't ignore that.
NHL Game 7 Betting Tips:
The two Western Conference Game 7s take place tonight and tomorrow and in both games I am predicting Over 5 Goals.
The Stars vs Blues has been an epic series and every game except one has been 5 goals or more. That Game 1 was a game where the Blues were tired after that Blackhawk series and probably went into it on the back end of an adrenaline rush. They were lethargic and it showed. I see this being another thrilling battle of a game with goals aplenty.
I'm also taking Over 5 goals in the Predators vs Sharks series. It's such a hard series to call but every game has been 5 goals or over and it's hard to see that changing. I mean I know both teams have been playing at a fast pace and will be tired but Game 7 will see them push themselves to the limit once again.
Follow @SBTSportBetting