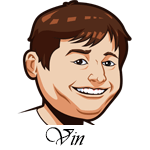 Two big wins last night.
The Rays got the 8-7 win after scoring the winning run on a crazy play involving errors in the bottom of the ninth. Batting last matters sometimes. This was finally a close, competitive game with a ton of drama. Something that this World Series had been lacking.
We took the win with the Dodgers -0.5 over the first five innings which always feels good when the team ends up losing. We also scored a win with the over of eight runs which came in easily.
None of our props came in as Mookie Betts can only hit when I don't bet on him. Funny thing is I was debating between him and Seager to do this play with, but felt Mookie was the safer play. Seager was 4-for-5. Betts was 0-for-5. Oops.
I have to apologize for the Ji-Man Choi prop bet as he didn't even start this one with the lefty on the mound. For some reason I had Urias in my spreadsheet as a righty so that one was blown. I should've said "make sure he's starting" with that prop. He got into the game, but he did not hit a homerun.
Don't miss Graeme's NFL tips as he has been crushing it this season. He has tips on the early, late, and night games.
Game 5, let's go!
Best Odds for MLB:
All tips based on the starting pitchers listed. Tips should be considered void if any pitching changes are made unless otherwise noted. Occasionally the "follower" will be listed as we are betting on who will pitch the bulk of the innings.
Tampa Bay Rays vs. Los Angeles Dodgers Betting Tips:
Dodgers: Clayton Kershaw 2.16 ERA/3.31 FIP
Rays: Tyler Glasnow 4.08 ERA/3.66 FIP
(Game will take place at Global Life Park in Arlington.)
This is a rematch of the starters from game one. Kershaw was brilliant in that one while Glasnow was responsible for six runs in 4.1 innings. Glasnow had eight strikeouts, but six walks so if he can do one but not the other he might have some better success here today.
While Kershaw was just on fire with only two hits allowed and one walk over six innings.
It's really hard to justify a play on the Rays early with this match-up. I can see Glasnow having better results, but he still has a really tough match-up. While Kershaw can absolutely shut the door on any question about his "heart" or whatever with a good start here.
I feel like this is beating a dead horse at this point, but the over looks like a great bet once again.
The Dodgers bullpen has been erratic at best and I do not trust Jansen right now. Glasnow was hit very hard in game one and I can see that again here. The total is set at just eights runs and it feels like an easy bet once again.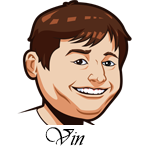 Hey guys.
I spend countless hours per week running this website with Graeme and writing our winning MLB, NBA etc tips. We do this free and don't earn a dime from the site.
However it is a lot of work and to continue we need your support. If you want to show your appreciation for our work or even just a thank you for winning tips, please donate some cash to at least cover our
beer money
! Thanks! Your donations will keep our tips free!
Bovada Prop Builder Bets: Doing two bets once again. The way this series has gone thus far I am throwing hits out the window and going with two home run props. Make sure they are starting before placing and I'm sticking with a split unit between the two teams.
Dodgers: Honestly, you could go with almost any of the stars here. Justin Turner has hit homeruns in back-to-back games, Seager has two in the series, and I could see Mookie doing it too. However, I think Bellinger is the best bet as he crushed one off Glasnow in game one.
Cody Bellinger to hit a home run +250 for 1/2 unit
Rays: The Rays have been a homerun or bust team in this postseason and their home run king has been Randy Arozarena. He had three home runs in the five games against the Yankees, four home runs in the seven game series against the Astros, and two so far in this one. He's behind his pace for the series and I think he can do one here.
Randy Arozarena to hit a home run +200 for 1/2 unit
Best Sportsbook To Bet MLB:
Register an Account.
All betting odds and props will now be viewable under the event listing.
You can deposit to BetOnline via over 20 different options such as credit card.