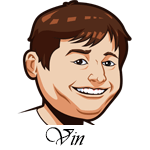 Follow @SBTSportBetting
A 2-1 record last night.
We got the double win with the Rays over the Astros in Game 7 and now the Astros with one of the lowest payrolls in baseball are headed to the World Series. It's hard to say if that is aspirational or an indictment on MLB's payroll system. Probably a bit of both. Anyway, we took the 5-inning line because we loved Morton and we took the full game because we loved the bullpen. Morton was his usual self with 5.2 innings pitched with no runs allowed and only two hits. The Rays scored off a 2-run Arozarena homerun and another homer from Mike Zunino. That proved to be enough for the 4-2 win.
The Dodgers got the big win last night to force a game seven tonight. It's weird to say a game was decided in the first two innings, but that was exactly the case here. The Dodgers scored three in the first inning, all their runs for the game, while the Braves failed to score in those innings. The Braves put the first three runners on base in the top of the second, but failed to get any across. They had other chances along the way, but this was their best chance of the night and Buehler got out of it.
Before I get into the tips, I just want to thank everyone that has left a tip. I put a lot of work into the system and have been writing up the results for the past couple years without much in return. I do it because I enjoy doing it, but it's very rewarding to know that some people enjoy them enough to share some of their hard earned money with us. Graeme and I really appreciate the tips and are excited to keep doing this site for a long time.
We have Game 7 tonight, but Sundays are all about football. Don't miss Graeme's NFL tips for the early, late, and night games.
Best Odds for MLB:
All tips based on the starting pitchers listed. Tips should be considered void if any pitching changes are made unless otherwise noted. Occasionally the "follower" will be listed as we are betting on who will pitch the bulk of the innings.
Atlanta Braves vs. Los Angeles Dodgers Betting Tips:
Braves: Ian Anderson 1.95 ERA/2.54 FIP
Dodgers: Tony Gonsolin 2.31 ERA/2.29 FIP
(Game will take place at Global Life Park in Arlington.)
The big question here is what are we going to get out of Gonsolin here? He had some great numbers during the regular season, but he was hit very hard in his one start in this series. He allowed five runs on three hits and three walks in just 4.1 innings. If he does that here, the Braves are going to the World Series.
There is reason to think that he won't. He was very good in the regular season and that start came when Clayton Kershaw was scratched due to an injury. He's going to be fully ready for this one, but he's still facing a very dangerous Braves offense. I also don't see him going very deep if he shows any signs of trouble. This is Game 7 and I can see everyone outside of Buehler being available here.
I should note that it is not positive that Gonsolin will start, but Roberts hinted that Gonsolin will pitch the bulk of the innings here. So even if he doesn't start, he is the pitcher to key in on. The Dodgers could be in trouble here bullpen wise as Kenley Jansen, Blake Treinen, and Pedro Baez have all pitched on back-to-back days. They
Ian Anderson hasn't gone very deep into his starts this postseason, but he has been very good as he's yet to allow a run. He has a huge 12.64 K/9 rate and his only issue has been walks.
My favorite bet looks to be the Braves for the first five innings. I think Ian Anderson should continue his excellent run here and there are enough questions around Gonsolin that I think they can take the early lead.
Bet Braves +105 First 5 Innings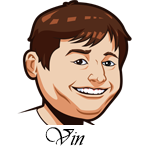 Hey guys.
I spend countless hours per week running this website with Graeme and writing our winning MLB, NBA etc tips. We do this free and don't earn a dime from the site.
However it is a lot of work and to continue we need your support. If you want to show your appreciation for our work or even just a thank you for winning tips, please donate some cash to at least cover our
beer money
! Thanks! Your donations will keep our tips free!
Yesterday I was hesitant to go with the over as the system just can't account for an "all hands on deck" type situation, but this game has me feeling different.
The key members of both bullpens are tired here and these offenses are both just so good. I wouldn't be surprised if this doesn't come in, but I know that just like yesterday that the opportunities are going to be there.
I am not picking a winner as the system basically sees this one as a coinflip. I do think it's going to be close though. My heart says Braves, my brain says Dodgers.
Bet Dodgers/Braves Over 8 Runs
Best Sportsbook To Bet MLB:
Register an Account.
All betting odds and props will now be viewable under the event listing.
You can deposit to BetOnline via over 20 different options such as credit card.
Follow @SBTSportBetting